Our long, long awaited B-litter is finally here! On 28.06.2019 a red boy and a black-grizzle girl were born!

The proud parents are Yadabalah Aava Adela and Dhawati Uday Karam.

More information and photos about this litter & parents can you find at the end of this page.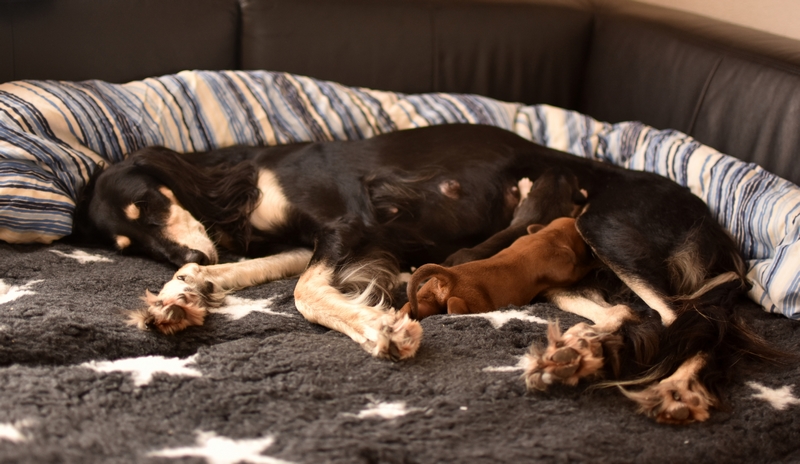 Am 28.06.2019 hat unser lang ersehnter B-Wurf endlich das Licht der Welt erblickt. Wir freuen uns über

einen roten Buben mit schwaren Ohrfransen sowie eine kleine schwarz-grizzle Hündin.

Die stolzen Eltern sind Dhawati Uday Karam sowie die Mutter unserers A-Wurfs, Yadabalah

Aava Adela. Weitere Informationen und Fotos der Eltern finden Sie unten auf der Seite.



more about Basem Behrouz La hadd *click*

more about Beyla Bi'Miley *click*






(Puppies are 7 weeks old in these photos)



____________________________________________________________________________________________________

NORD CH, FI CH, LV CH, SE LCCH, SE VCH

C.I.B., DE CH, AT CH, HR CH, HR GR CH, SLO CH, SLO CR CH

Al Wathba Umer Al Dirw x

C.I.B MCH Dhawati Hinda Bint Rafiiqa

C.I.B MCH Dikan Kyrie Al Djiibaajah x Red Hawk's Thadine Yalissa

D.O.B 11.06.2012

D.O.B 31.05.2012

Link to his pedigree *Klick*
Link to her pedigree *Klick*
Link to his own photoalbum *Klick*
Link to her own page *Klick*

health: heart scan 29.09.2017 without any findings

eyes checked (free from eye diseases)

NCL: 20.09.2018 N/N (clear)

MyDogDNA tested



heath: heart scan 31.01.2018 without any findings

thyroid test 15.10.2018 without any findings

NCL: 25.03.2019 N/N (clear)

MyDogDNA tested


some photos of our expecting litter / einige Fotos des erwarteten Wurfes
(click for a better view / zum Vergrößern bitte anklicken)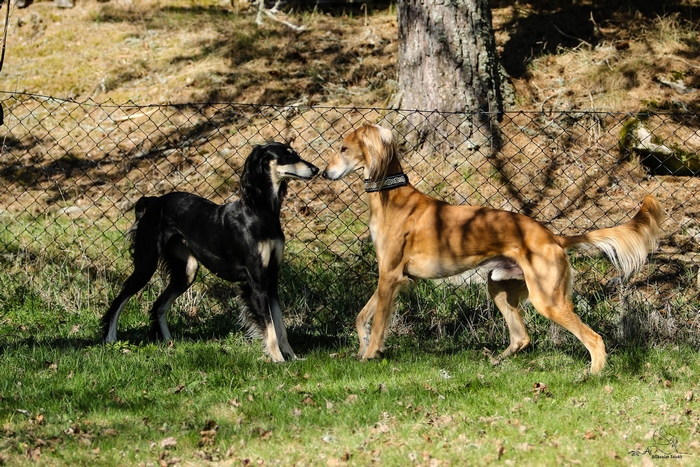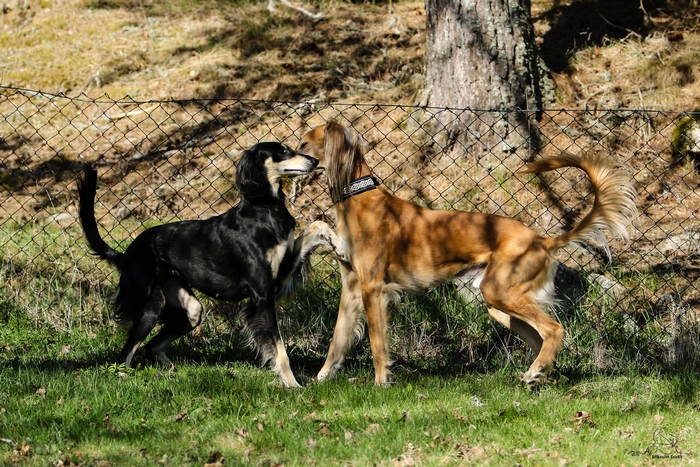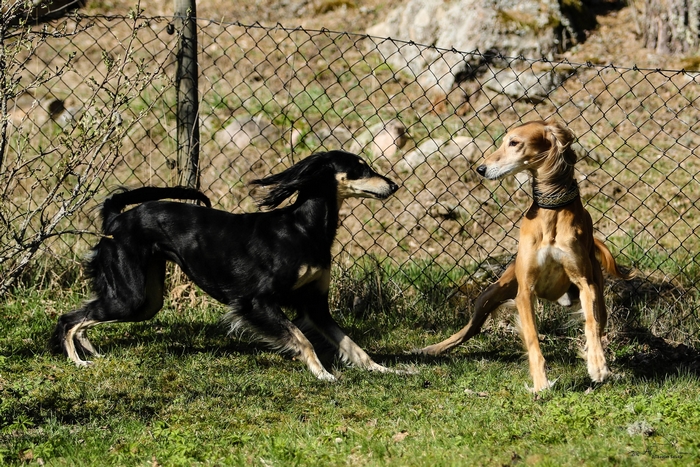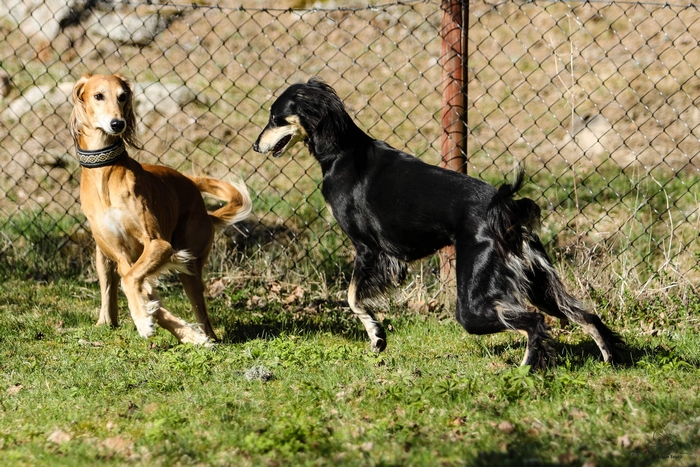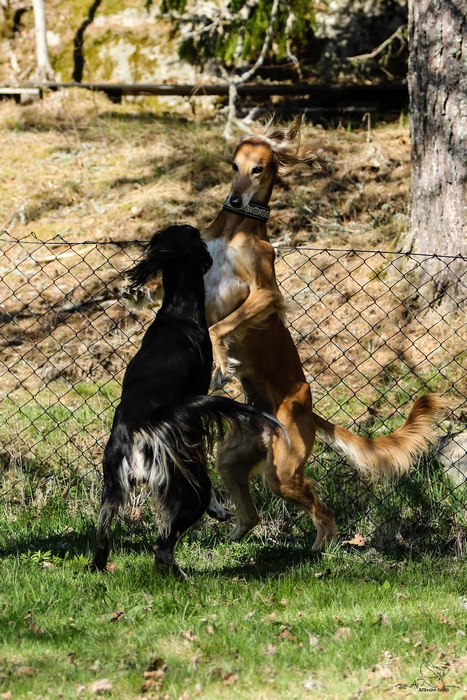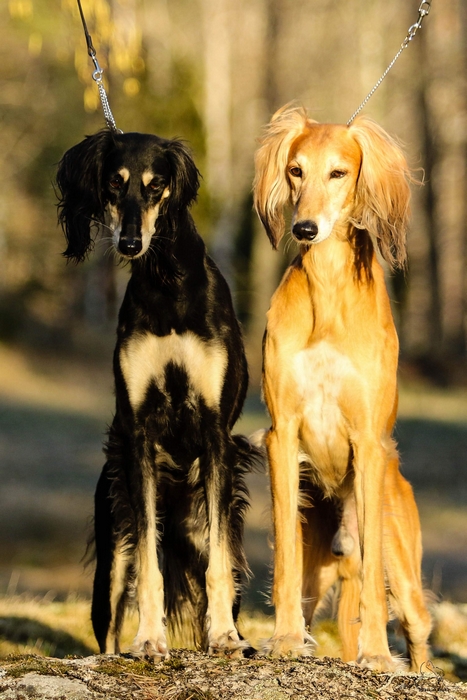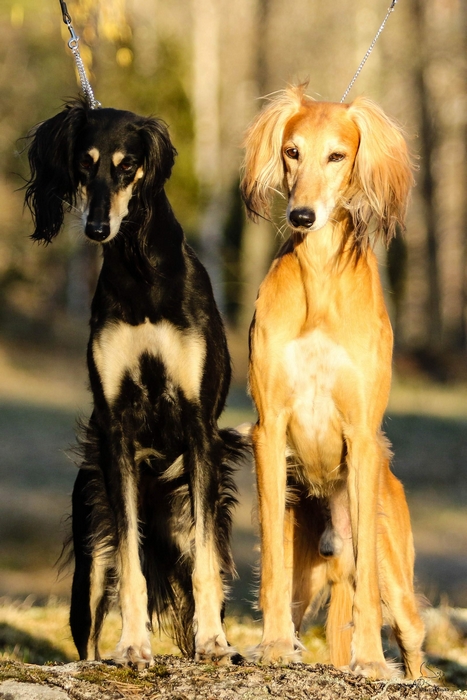 some photos of Iorek & Iava / einige Fotos der Eltern
(click for a better view / zum Vergrößern bitte anklicken)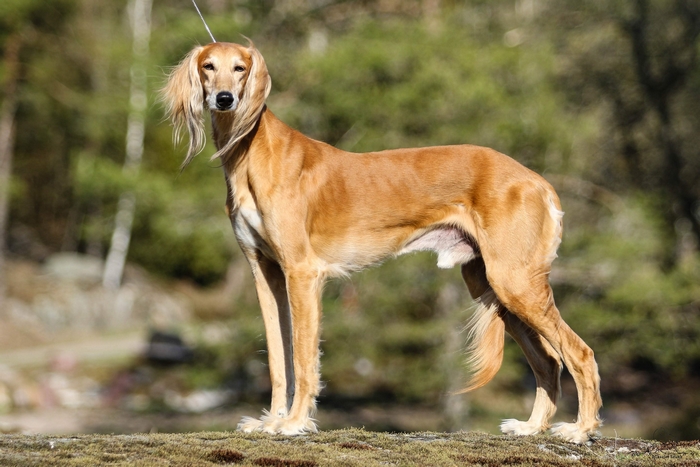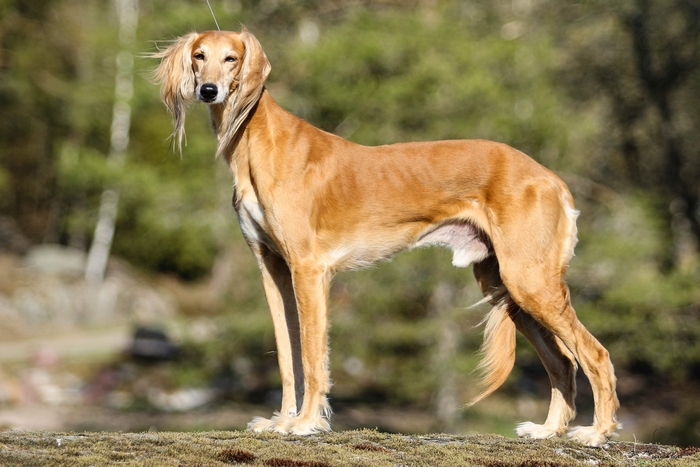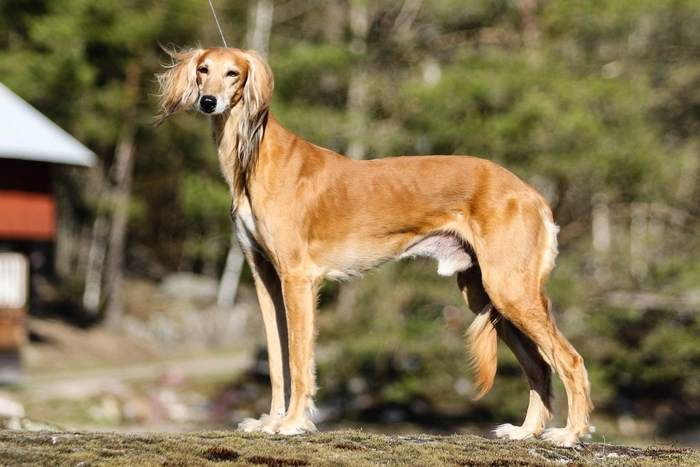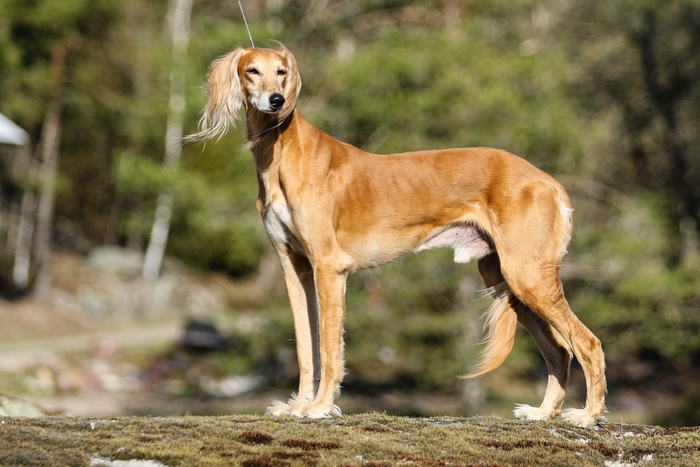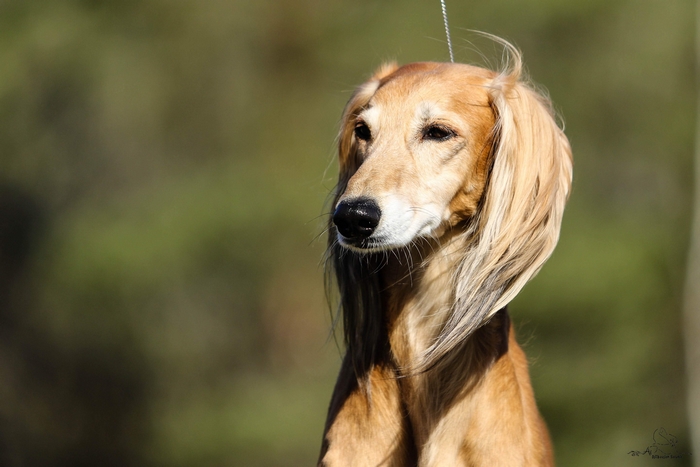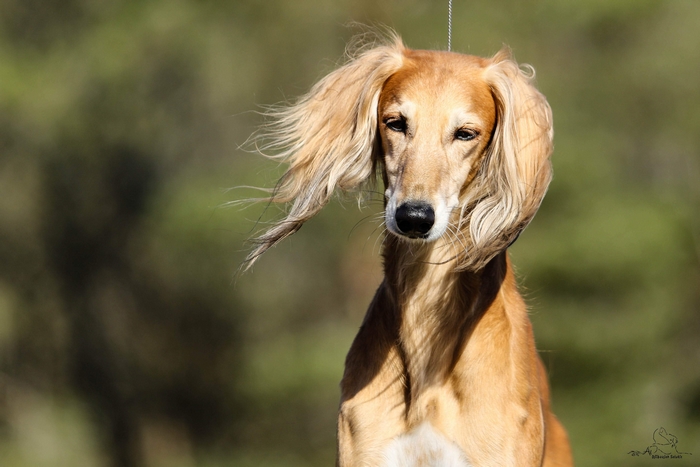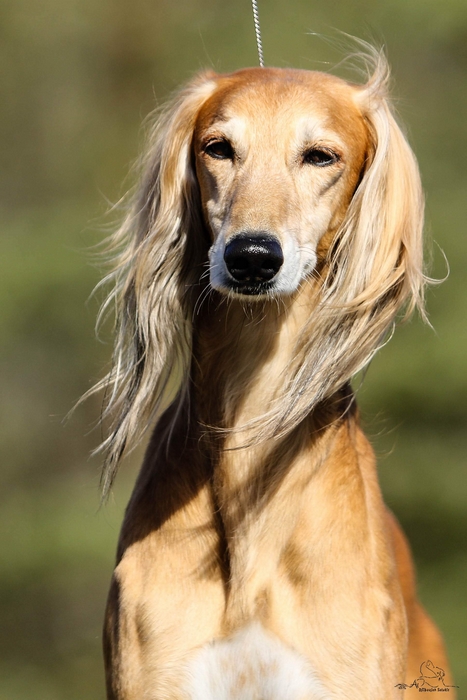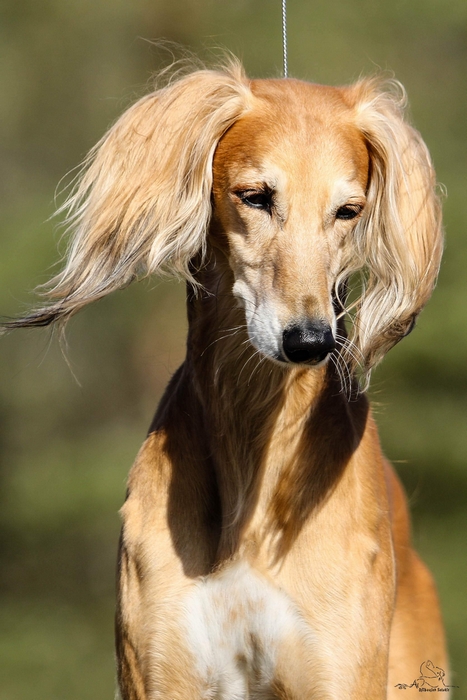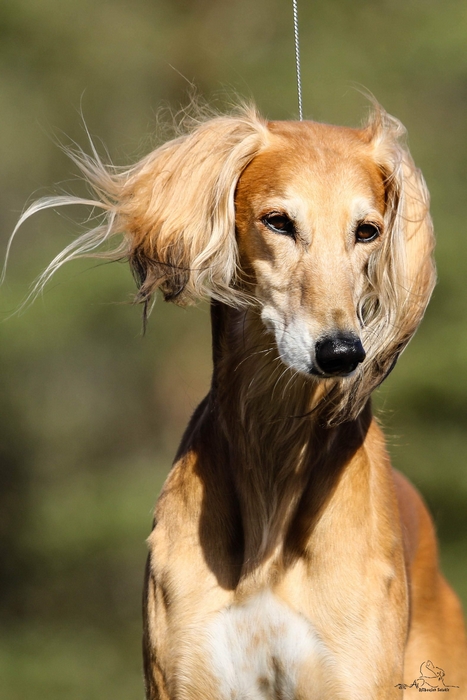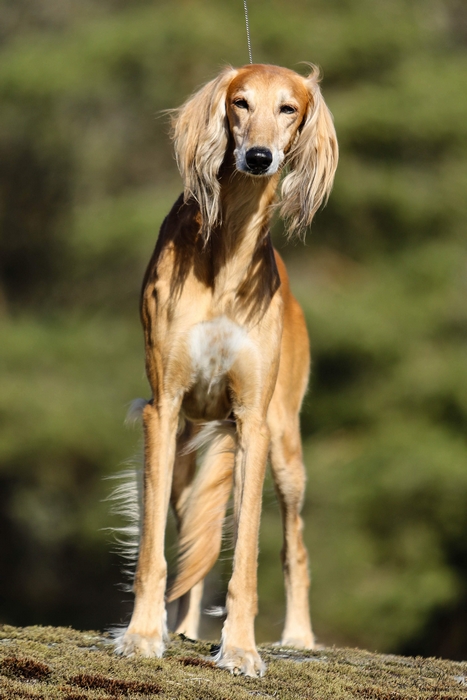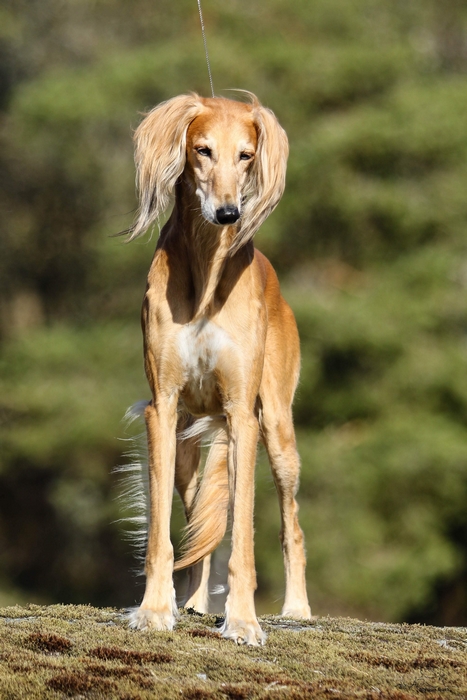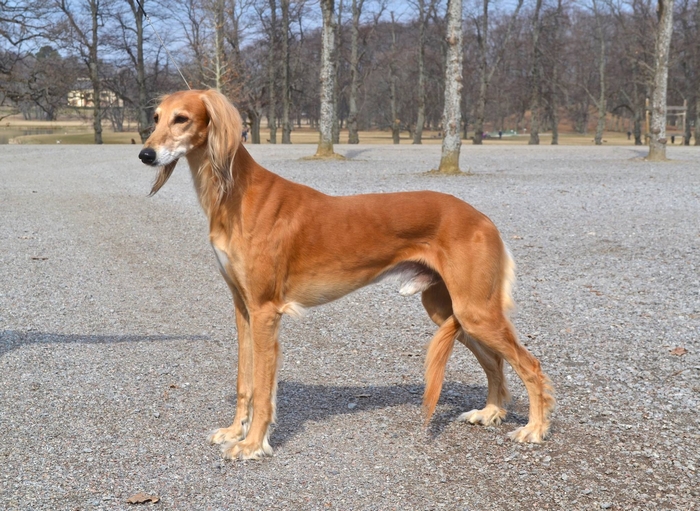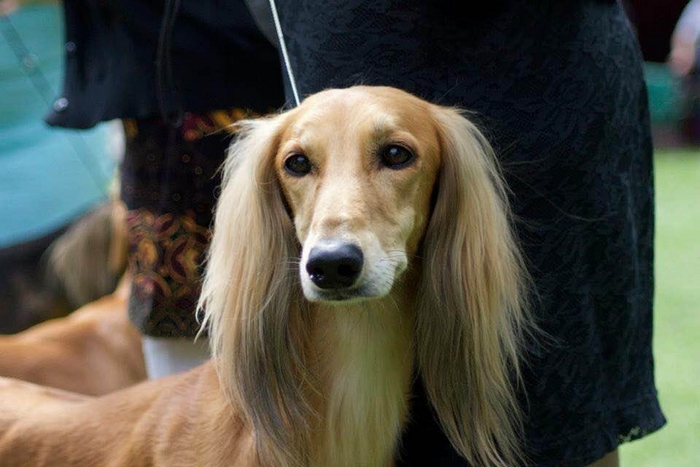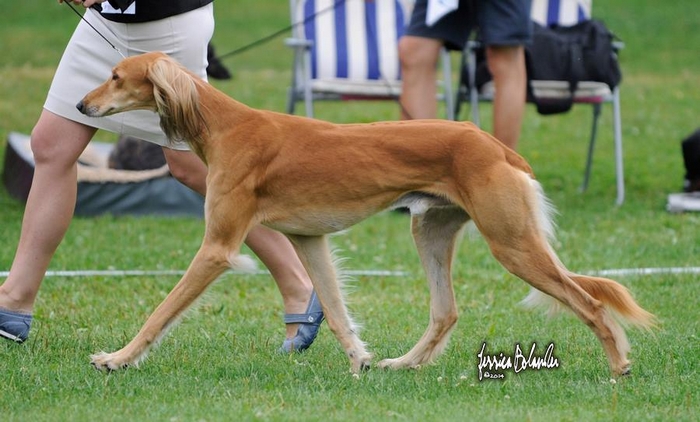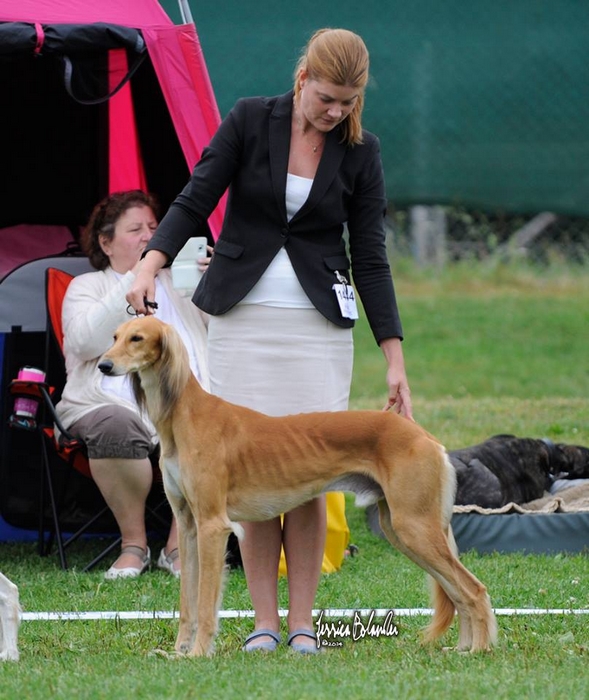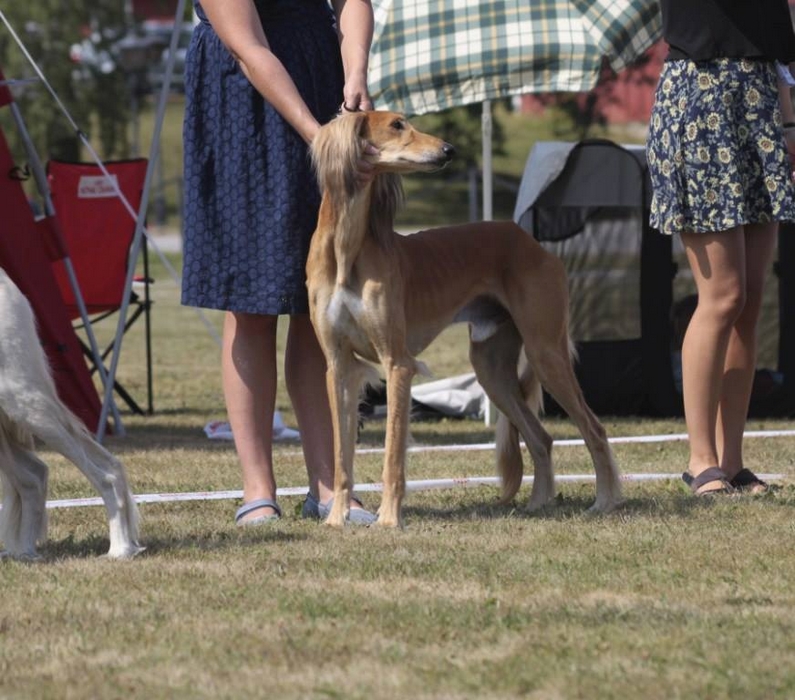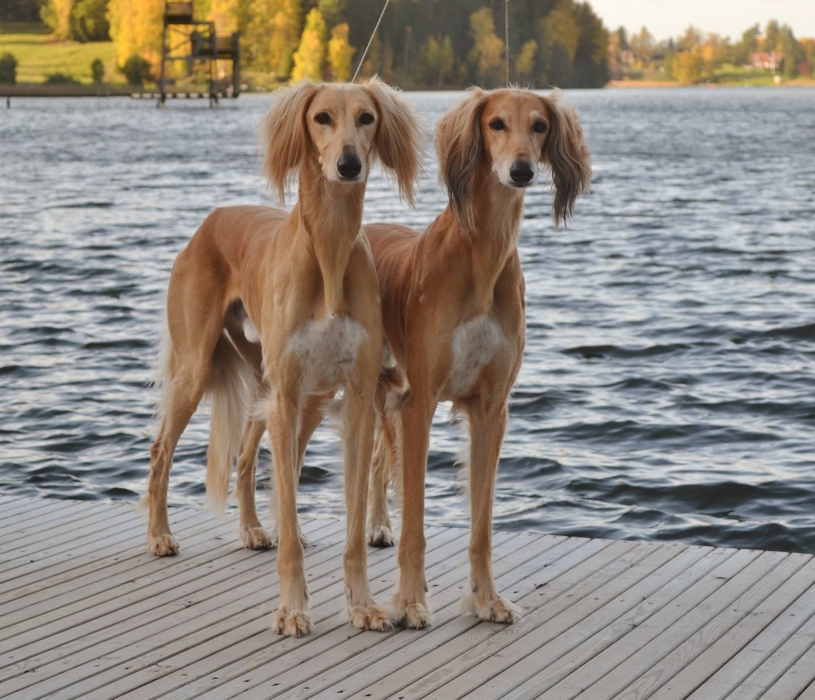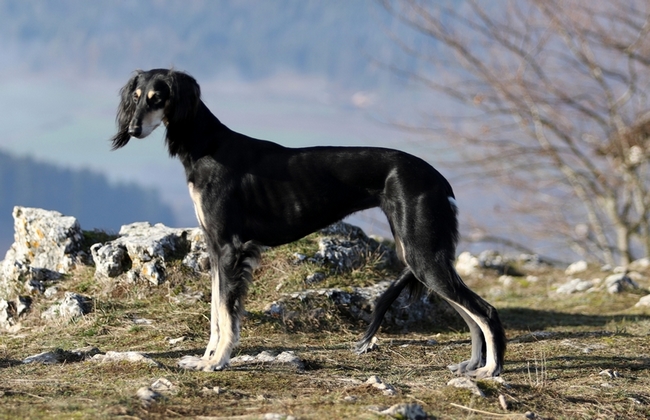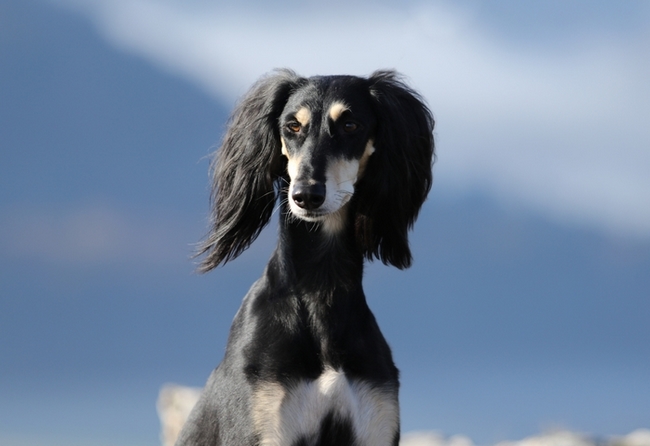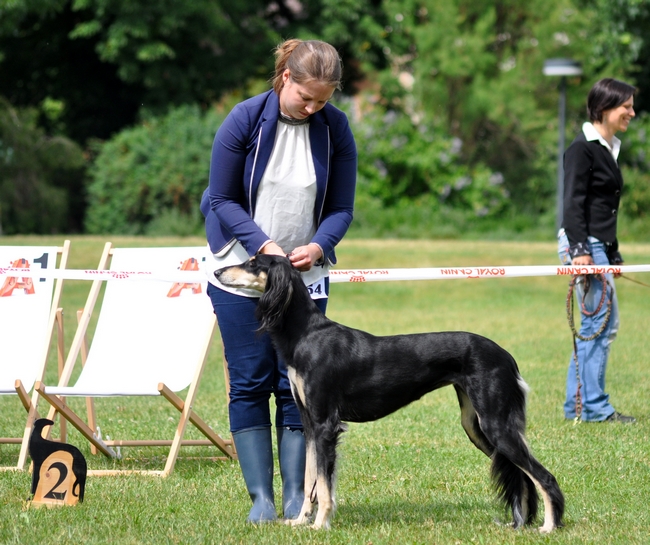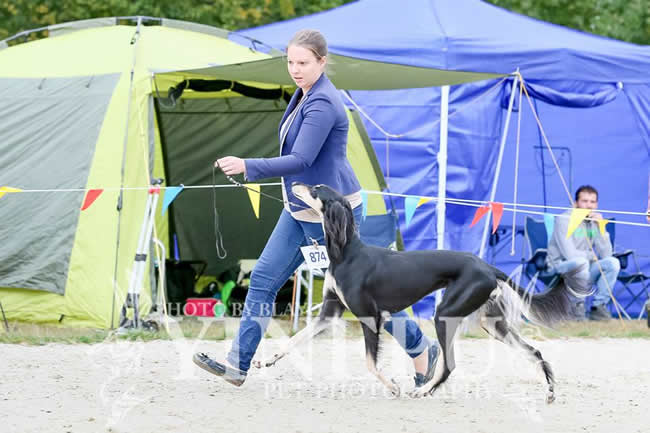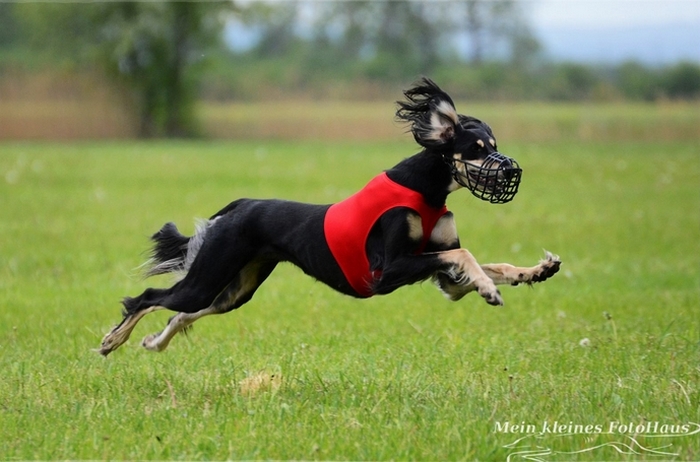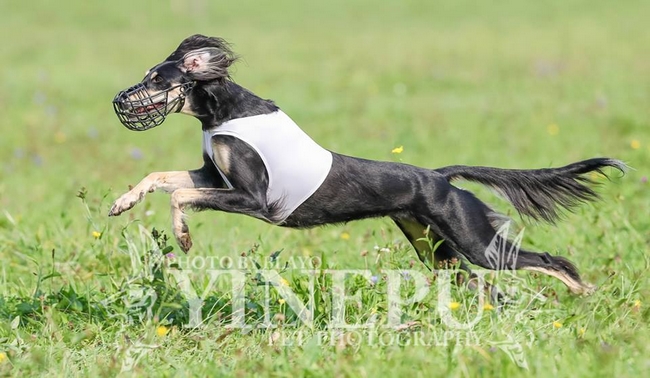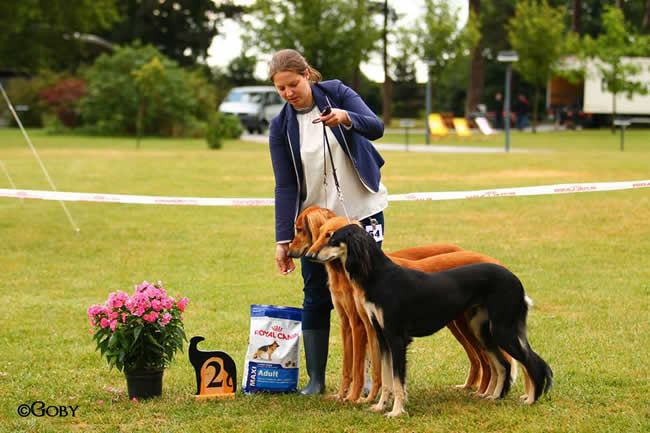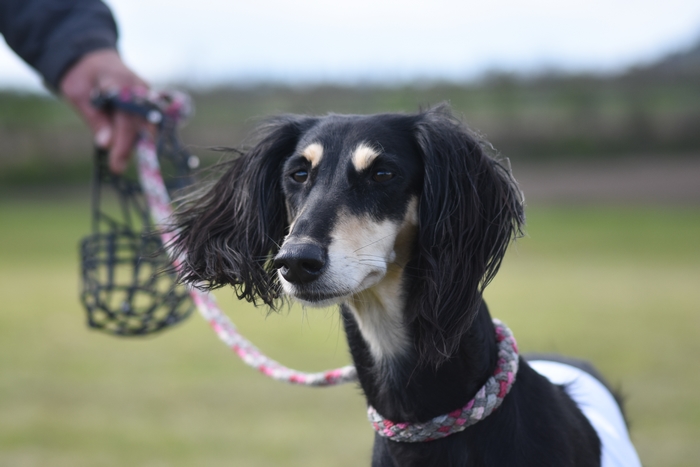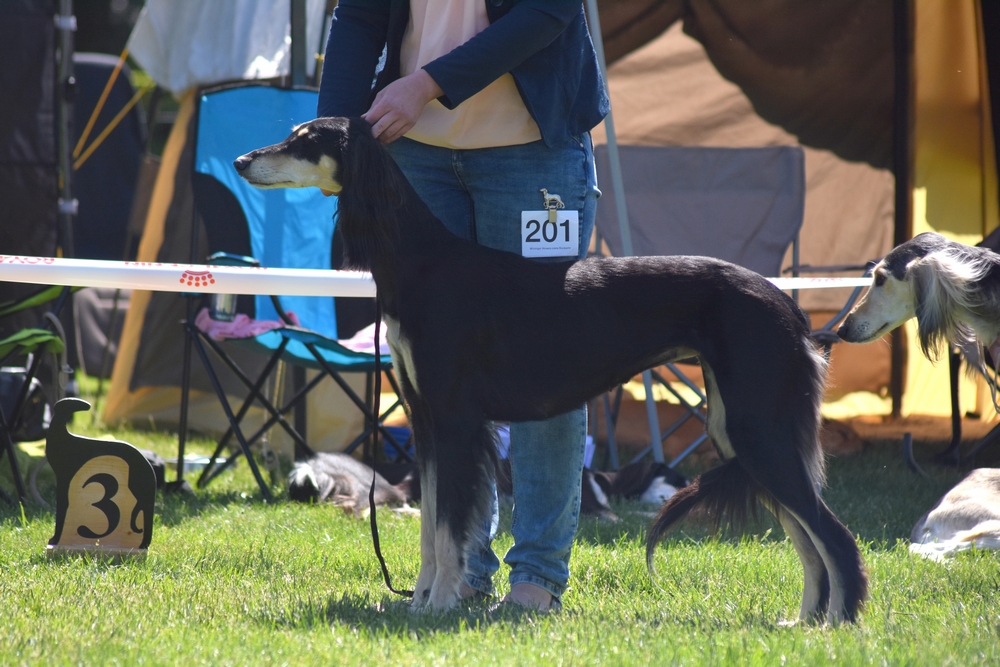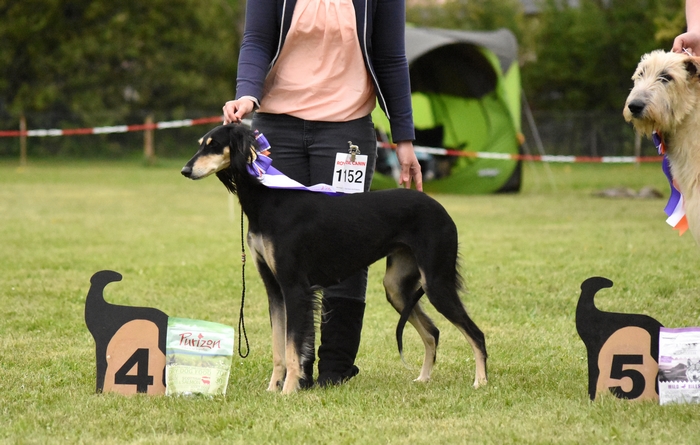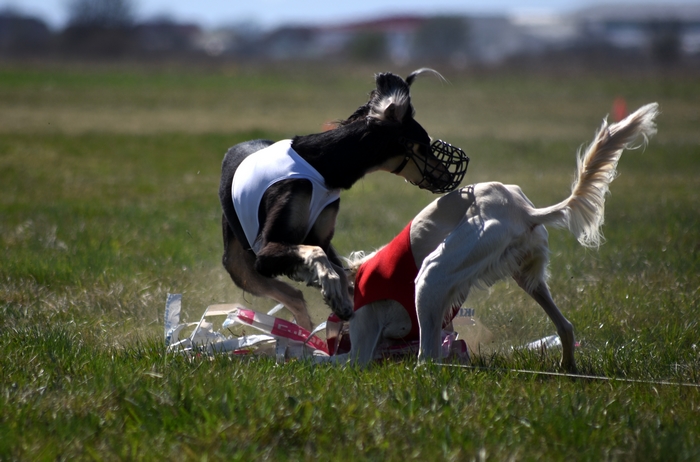 We are pleased to announce that we are expecting our long-awaited B-litter around June 22 2019!

The happy mommy-to-be is again our Aava "Yadabalah Aava Adela" which is already the mother to our A-litter.


So far we are more than happy & satisfied how this litter has develop until today.


The male which we have chose is Iorek "Dhawati Uday Karam", a black fringed red boy, located in Sweden.

Iorek is a handsome male, moderate and classic, which has nice achievements in the show ring as well on the coursing field.

In past I have followed his litters at Kennel Husniya's and Zarabis in Finland with great interest!

We hope for classic, functional, sound and moderate Saluki puppies without exaggerations in the colors black, red, fawn

creme and different shades of grizzle. Nice tempered Salukipuppies with a very interesting

pedigree for both - beauty and performance but first and foremost as a companion and beloved family member for daily life!


A special THANK YOU to Martina Lagerbäck, her family and to Iorek's breeder Katarina Widström!

This mating would not have been

possible without their endless help and support!





Also a big thank you to Sabine Horn who accompanied me on this long, long journey over 4000km through Sweden



and took these fantastic photos at the end of our trip!



*****


Wir freuen uns bekannt zu geben, dass wir um den 22. Juni 2019 unseren langersehten B-Wurf erwarten!

Die werdende Mama ist abermals unsere Aava "Yadabalah Aava Adela", welche bereits die Mutter unseres A-Wurf ist.

Dieser hat sich bis zum heutigen Tage zu unserer vollsten Zufriedenheit entwickelt. Als Rüden haben wir den

in Schweden stehenden rotfarbenen Rüden Iorek "Dhawati Uday Karam" ausgewählt. Iorek ist ein stattlicher Rüde,

moderat und klassisch, welcher sowohl im Ausstellungsring als auch auf dem Coursingfeld sein Können unter Beweis gestellt hat.

Mit großem Interesse verfolgte ich in der Vergangenheit seine Würfe im Zwinger Husniya's sowie Zarabis in Finnland.


Wir hoffen auf klassische, funktionale, solide und moderate Salukiwelpen, frei von Übertreibungen in den Farben

schwarz, rot, sand und grizzle. Auf ein freundliches, nettes und ausgeglichenes Wesen

legen wir neben der Gesundheit größten Wert. Wir erhoffen uns einen Salukiwurf, welcher im Ausstellungsring,

im Leistungsbereich jedoch vorallem als Begleiter und geliebtes Familienmitglied im täglichen Leben bestehen kann.



Ein ganz besonderes Dankeschön an Martina Lagerbäck, ihre Familie und an Iorek's Züchterin

Katarina Widström, welche durch ihren gemeinsames Einsatz und Bemühungen diese Verpaarung

überhaupt ermöglicht haben!

Außerdem möchte ich meiner lieben Freundin Sabine Horn danken, welche mich auf dieser langen Reise von

über 4000km quer durch Schweden begleitete, mir stets mir Rat und Tat zur Seite stand und diese wunderschönen

Fotos der werdenden Eltern machte!


Die Ahnentafel des geplanten Wurfes findet man hier: *Klick*

Einige Worte und Impressionen zu unserer Welpenaufzucht findet man hier: *Klick*